Voyage on the Mayflower
The First Thanksgiving
Mrs. Baker read us the story The First Thanksgiving.
We learned about the Pilgrims' voyage to America.

We made story retelling bracelets to retell the story of the first Thanksgiving to you!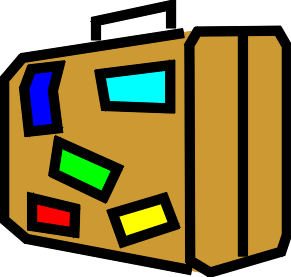 Mrs. Baker told us to pack our bags!
First grade took a voyage on the Mayflower!
The ship was very crowded!
The Pilgrims had to eat and sleep in one big space!
The Pilgrims ate dried beef, fish, and biscuits.
They didn't have snack time like we do!
We tried some dried biscuits too!
Some Pilgrims got very sick from spoiled food.
There were no bubble baths or hot showers!
The Pilgrims had to wear the same clothes day after day!
That must have been stinky!
After two terrible months on the ocean, they saw land!
They named their new home Plymouth!
The Pilgrims worked very hard to build a new life.
They met a Native American named Squanto.
He helped the Pilgrims hunt for food and plant corn.
Squanto loved the Pilgrim children.
After a year of long, hard work, the Pilgrims had a harvest celebration.
They invited their Native American friends.
Giving thanks, they celebrated the first Thanksgiving!